Private Jet Charter Las Vegas

Private Flights to/from Las Vegas, NV
Jet Charter Vegas is your #1 source for on-demand private jet charter services in Las Vegas, one of the most popular private jet destinations in the world. America's desert playground, also known as "Sin City", is famous for its luxurious casinos and incredible live entertainment, and even more so for its debaucherous nightlife.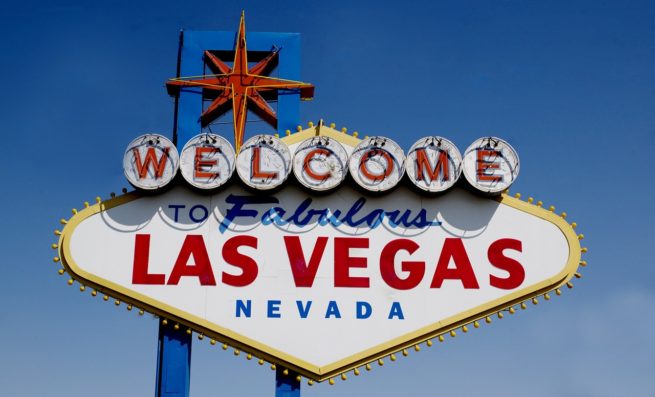 Start the party at 30,000 feet with our Las Vegas Jet Charter service, the most comfortable and luxurious way to fly to and from Las Vegas, NV.
Private flights to Vegas consistently rank as one of the top routes in America year after year; McCarran International Airport (KLAS), located in the heart of Las Vegas, NV, is one of the busiest business jet airports in the United States. You can also enjoy the flexibility of arranging your private flight at additional airports in Henderson, North Las Vegas, and Boulder City, all located within 50 miles of the Strip.
Jet Charter Vegas also offers private jet card memberships, air cargo service, aircraft sales/acquisitions, and private plane management for aircraft owners and business groups in Nevada. From Beechjets, Challengers, Hawkers, and LearJets, to Falcons, Globals and Gulfstreams, we can connect you to the perfect plane. We can also arrange Airbus and Boeing BBJ airliners for VIP group charter flights and corporate air charter.
Call us at 1-888-987-JETS (5387) for pricing and aircraft availability on private flights to/from Las Vegas, NV. You'll gain instant access to thousands of planes based in Nevada, throughout the United States, and around the globe, along with free quotes, competitive rates, and the highest safety & service standards in aviation.
Charter a Private Jet to Vegas
Our Las Vegas jet charter brokers are based in the United States and carry more than a decade of experience in leisure and business aviation. We arrange on-demand private jet services with competitive quotes on a variety of sleek, modern jets based in Vegas, or wherever you're located. We also arrange luxury concierge services to make your trip go as smooth as possible, including VIP/luxury ground transportation, helicopter rentals, and more.
Our air charter services cover the entire world, and we can locate the right plane in your area to avoid paying steep re-positioning costs. We also review third-party safety & due diligence reports, ensuring operator performance, aircraft maintenance history, and pilot experience levels comply with our safety standards before booking your flight to Vegas.
The most important goal at our job is the comfort and safety of our passengers, and our transparent, one-on-one consultative service aims to give clients peace of mind knowing they're working with a broker that meets and/or exceeds standards set by the FAA, and those used by Fortune 500 corporate flight groups.
Call us at 1-888-987-JETS (5387) or contact us with your trip details and flight preferences and receive a free, non-committal quote for your private jet to Las Vegas, NV. Our brokers are available to answer your questions via phone and email 24 hours a day, 7 days a week.
Private Jet Airports for Flights to/from Las Vegas, NV
Las Vegas is home to one of the world's most popular airports for private jets, McCarran Airport (KLAS), featuring two FBO terminals for discreet arrivals for VIP flyers and upscale travel services for every type of jetsetter. You can also avoid congestion at Sin City's main hub by flying to Henderson Executive, North Las Vegas, or Boulder City Municipal. Jet Charter Vegas is standing by to help determine which airport best suits your flight.
(KLAS, LAS) McCarran International Airport — Las Vegas, NV, USA
Runway: 14,512 feet
https://www.mccarran.com/
(KHND, HND) Henderson Executive Airport — Las Vegas, NV, USA
Runway: 6,501 feet
http://www.hnd.aero/
(KVGT, VGT) North Las Vegas Airport — North Las Vegas, NV, USA
Runway: 5,005 feet
http://www.vgt.aero/
(KBVU, BVU, BLD) Boulder City Municipal Airport — Boulder City, NV, USA
Runway: 4,803 feet
http://www.flybouldercity.com/
Aircraft Rentals in Las Vegas, NV
Gain access to thousands of planes around the world and rent the perfect aircraft with our around the clock Las Vegas private jet services. Every plane in our global network of more than 10,000 jets, props, and airliners is operated by FAR Part 135 or 121 (or foreign equivalent) air carriers. We'll locate the best plane at the best price, and offer you the best deal.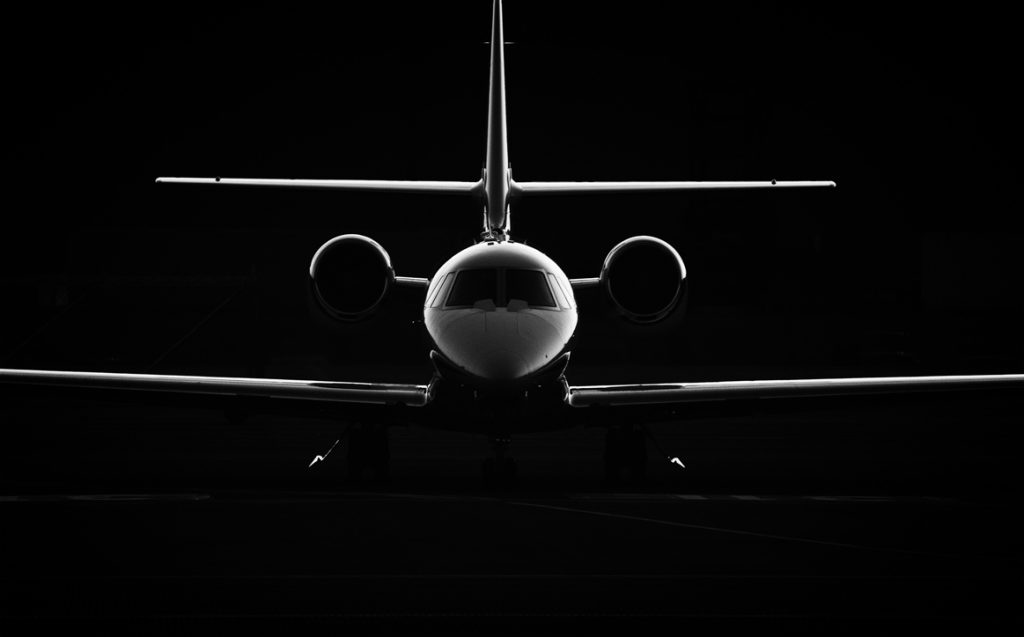 Contact Jet Charter Vegas with your trip details, flight preferences, and any other requests or requirements for your flight, and we'll provide you with free, all-inclusive quotes using a variety of private aircraft based on the goals and budget of your trip – choose an efficient turboprop, an enjoyable midsize business jet, or an extravagant luxury jet. We can also accommodate group charters between 30 and 180 using regional and VIP airliners.
Do you frequently charter private flights to Las Vegas for your client? Are you an executive looking at jet cards or purchasing your own aircraft? We offer jet cards in 25, 50 and 100-hour increments, and assist with business jet purchases and sales for corporate groups and individuals. Choose from any of the following aircraft for charter or ownership, and contact our Las Vegas jet charter brokers for hourly rates, pricing, availability, or with any special requests.
Piston | Turboprops
Beech Baron 58
Cessna 340
Cessna Conquest II
Cessna Grand Caravan
Cessna Stationair
Cirrus SR-22
King Air 90
King Air 100
King Air 200
King Air 250
King Air 300
King Air 350
Piaggio Avanti II
Pilatus PC-12
Piper Cheyenne
Piper Malibu
Piper Matrix
Piper Meridian
Piper Navajo Chieftain
Piper Seneca
VLJ | Light | Super Light
Beechjet 400 / 400A
Cessna Citation Bravo
Cessna Citation CJ
Citation CJ2 / CJ2+
Citation CJ3 / CJ3+
Citation CJ4 / CJ4+
Citation Encore
Citation M2
Citation Mustang
Citation Ultra
Eclipse 500
Hawker 400XP
LearJet 31 / 31A
LearJet 35 / 35A
LearJet 40 / 40XR
LearJet 45 / 45XR (SLJ)
LearJet 70 /75
Nextant 400XT
Phenom 100
Phenom 300 (SLJ)
Midsize | Super Midsize
Citation Excel / XLS
Citation Sovereign
Citation X (10)
Challenger 300 / 350
Falcon 50 / 50EX
Gulfstream G150 / G200 / G280
Hawker 700
Hawker 800 / 800A / 800XP / 850XPi
Hawker 900 / 900XP
Hawker 1000 / 4000
LearJet 55
LearJet 60 / 60XR
Legacy 500
Large | Heavy
Challenger 601
Challenger 604 | 605
Challenger 650
Challenger 850
Embraer Lineage 1000
Falcon 900 / LX
Falcon 2000 / EX / LX / LXS
Global 5000
Gulfstream G450
Gulfstream GIV / G4
Gulfstream GIV-SP / G4 SP
Legacy 600
Legacy 650
Long Range
Falcon 7X
Falcon 8X
Global Express / XRS
Global 6000
Global 7000
Global 8000
Gulfstream GV / G5
Gulfstream GV-SP
Gulfstream G550
Gulfstream G600
Gulfstream G650 / ER
VIP Airliners
Airbus ACJ-318 Elite Corporate Jet
Airbus ACJ-319 VIP
Airbus ACJ-320 VIP
Airbus ACJ-321 VIP
Boeing Business Jet BBJ / BBJ2 / BBJ3
Boeing B-727 VIP
Boeing B-737 VIP
Boeing B-747 VIP
Boeing B-757 VIP
Boeing B-787 Dreamliner VIP
Bombardier CRJ-200
How Much Does it Cost to Rent a Private Plane to/from Las Vegas, NV?
The cost to charter a private flight to/from Las Vegas will vary depending on the size, schedule, and range of the aircraft, as well as the number of passengers, baggage totals, fuel costs, operational fees, and other factors. Costs may change based on scheduling & availability, and no two flights are ever the same.
| Destination | One-Way Cost | Aircraft | Passengers |
| --- | --- | --- | --- |
| New York | Starting at $25,000 | Super Mid | up to 10 |
| Los Angeles | Starting at $6,500 | Light | up to 7 |
| Chicago | Starting at $10,000 | Light | up to 7 |
| Miami | Starting at $20,000 | Midsize | up to 9 |
Hourly rates will vary, but you can expect to pay an average of $1,500 to $3,000 per hour in a turboprop; $4,000 to $6,000 in a light jet; $5,000 to $8,000 per hour for midsize and super-midsize jets; and $8,500 to $13,000 an hour to rent a long-range jet for private jet charter flight to/from Las Vegas, NV.
Please note that the hourly charter rates do not include fuel, taxes, and other operational fees. For a free quote with all-inclusive pricing, request a quote or give us a call
Request a Free Quote | JetCharterVegas.com
Request a free quote or call 1-888-987-5387 for instant access to our Las Vegas Jet Charter services – no request is too big or too small, or too out of the ordinary, and we're here to help in every aspect of private aviation. Our company believes in providing executive and luxury travelers with air charter services that exceed all expectations. When flying private with Jet Charter Vegas, you'll enjoy quick response times, competitive rates, and an easy, hassle-free booking process.