Houston to Las Vegas
Private Jet Charter Flights from Houston, TX to Las Vegas, NV
Book a private flight from Houston to Las Vegas with Jet Charter Vegas.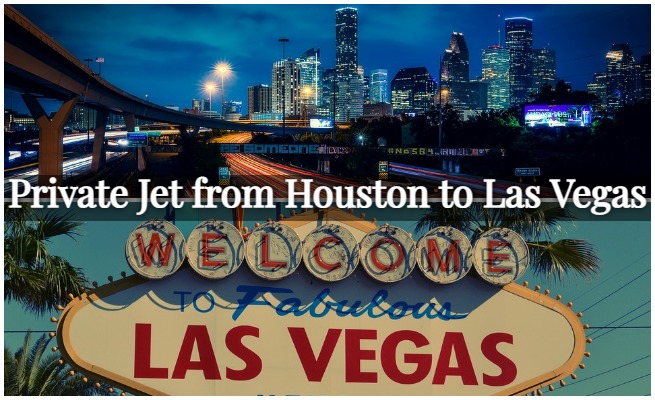 Contact us for more information or request a free charter quote for private jet charters from Houston, TX to Las Vegas, NV.
How Much Does it Cost to Charter a Private Jet from Houston to Las Vegas?
The cost to charter a private jet from Houston to Las Vegas for a one-way flight starts at $16,000* in a Light Jet. The price for a round-trip flight starts at $26,000* for a weekend. Interested in booking a flight to Vegas? We're more than happy to provide a free charter quote with exact pricing for your trip.
Houston to Vegas
Light jets and super light jets are ideal for flights between Houston and Vegas, with seating for 6-8 passengers depending on the model aircraft. The Hawker 400XP is a popular choice, offering the spaciousness and sophistication of larger jets with more cost-friendly rates.
Flight Time: 2 hrs 45 mins
Seating: 6-8 passengers
Estimated Cost: starting at $18,000 (one-way)* | $26,000 (round-trip)*
Popular Models: Cessna Citation X; Challenger 300/350; Gulfstream G280
* Examples pricing only. Prices are all-inclusive plus tax. Additional services (de-icing, catering, additional flight time due to weather or ATC, internet charges and/or ground transportation) billed separately. Cost and availability are subject to change. Pricing based on Houston Hobby to McCarron Airport; additional airports available.
Houston Airports
Our company is based in the United States with access to private planes in every major city for charter flights to and from Las Vegas. There are hundreds of business jets based in Houston thanks to its thriving corporate economy, and plenty of airports to fly them out of.
William P. Hobby Airport (KHOU, HOU)
Ellington Field (KEFD, EFD)
George Bush Intercontinental Airport (KIAH, IAH)
Houston-Southwest Airport (KAXH, AXH)
Sugar Land Regional Airport (KSGR, SGR)
David Wayne Hooks Memorial (KDWH, DWH)
Scholes International Airport (KGLS, GLS)
Houston Executive Airport (KTME, TME)
Texas Gulf Coast Regional (KLBX, LBX)
Lone Star Executive (KCXO, CXO)
Las Vegas Airports
McCarran international is the main choice for private jets arriving in Las Vegas, but additional airports are available within minutes of the Las Vegas Strip. Arrive via private jet at any of the following Vegas airports.
McCarran International Airport (KLAS, LAS)
Henderson Executive Airport (KHND, HND)
North Las Vegas Airport (KVGT, VGT)
Check out more information on private jet airports in Las Vegas, NV.
Private Flights from Houston, TX to Las Vegas, NV
For instant pricing & availability on private flights from Houston, TX to Las Vegas, NV, give us a call or request a charter quote. Our team is available 24 hours a day to handle all of your aviation requests, including ASAP and last-minute private flights.