Helicopter Rentals
Private Helicopter Charter Service in Las Vegas, Nevada
Las Vegas | Luxury Hotels | Casinos | Attractions & Events
Are you looking for the ultimate VIP air taxi from the airport to your resort, exciting events taking place in Las Vegas and Clark County, or destinations such as Lake Tahoe, the Grand Canyon, Hoover Dam, Red Rock Canyon and more?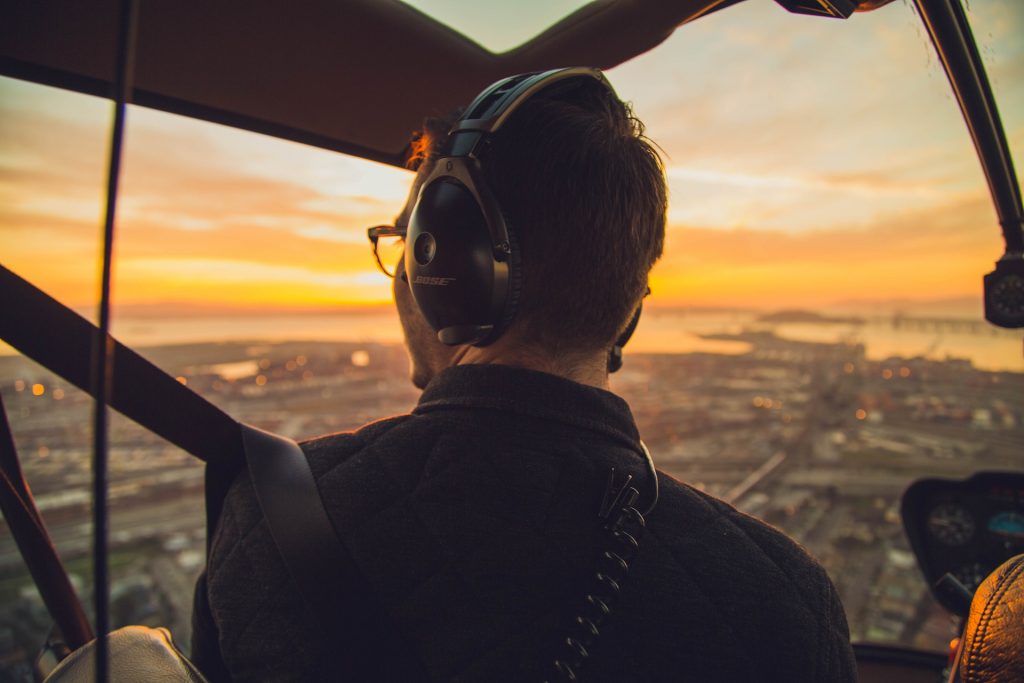 Let our Private Jet Charter Las Vegas team arrange a private helicopter charter for you and your guests!
From VIP transport and leisure travel around America's desert playground, to executive air charter and helicopter rentals for government/elected officials, our services cater to all types of private flyers.
Our team has access to a variety of single and twin-engine helicopters available to meet your request, with seating arrangements for up to 12 passengers or more.*
Helicopter charters are a great way to quickly travel to your destination, with incredible views from high above the city. Many resorts and hotels as well as casinos offer their own helipad for the most convenient way to travel around the city.
Flights can easily be arranged out of nearby airports, including McCarran International (LAS), Henderson Executive (HND) and North Las Vegas (VGT), and clients can utilizes private FBO terminals for discrete and efficient departures/arrivals.
Chartering a private helicopter is the most stylish way to arrive at events around Sin City, including MMA and Boxing matches at the MGM Grand; the Electric Daisy Carnival (EDC) and NASCAR Weekend at Las Vegas Motor Speedway; the Billboard Music Awards Show and Latin Grammy's at the T-Mobile Arena; Burning Man, CES (the International Consumer Electronics Show), and the National Finals Rodeo, and many, many more.
Not in Vegas?
No problem! We have access to private helicopters in major aviation hubs across the country, including NYC, Miami, LA, Houston, Chicago, and Washington DC. Call (888) 987-5387 and request a helicopter charter quote to/from anywhere in the United States!
---
Heliports in Las Vegas | Private Helicopter Charter Service
The following helipads are available for Las Vegas helicopter charters. Charter rates for private helicopter rentals range between $2,500 – $7,500 per hour, depending on make, model and year, as well as amenities, routing, and scheduling/availability.
Private Permission Required
Action Heliport (NV40)
Car Country Heliport (NV10)
Circus Circus Heliport (NV48)
City Hall Complex (NV52)
Claude I. Howard Heliport (NV63)
Eldorado Substation Heliport (NV37)
Excalibur Hotel/Casino (NV29)
Gilbert Development Corp Heliport (NV61)
Hacienda Hotel (NV49)
KLAS Channel 8 Heliport (NV38)
Las Vegas Helicopters Heliport (NV03)
Maverick Heliport (NV99)
Nevada Fish & Game Reg III Headquarters (NV32)
Medical Heliports | Private Medical Use Only
Spring Valley Hospital (2VE2)
Summerlin Medical Center (0NV1)
Sunrise Mountain View Hospital (10NV)
University Medical Center-Southern Nevada (NV34)
Valley Hospital Medical Center (NV53)
Valley Medical Center (NV62)
---
Please note: This service is limited to traditional travel (point-to-point) via charter helicopter flights operated by part 135 operators and air carriers. Tours, fly-by's and other types of flights are not available through this service. If you're interested in commercial helicopter charters for cinematography, aerial photography, construction, and lifting services, please contact us and we'll advise you where available.
* Typical seating for 4-6 passengers. Larger parties may be accommodated?on a case by case basis.
---
Request a Quote for Las Vegas Private Helicopter Rentals
Request a Quote or give us a call at 1-888-987-5387 (JETS) to discuss the helicopter and helipad options available to you for private air travel in and around Las Vegas and other major cities including LA, NYC, Houston, Dallas, and Miami. Our air charter service is available for business meetings, luxury vacations and special events in Sin City, and we can arrange luxury concierge services to complement your private heli flights.